Fax:+86 371-67992755
Tel: +86 371-67991755
Sales direct: +86 15838331071
E-mail:sales@battemachinery.com
https://www.thermoplastextrusionpump.com
24h services
Batte efficient thermoplastic extrusion pump is suitable for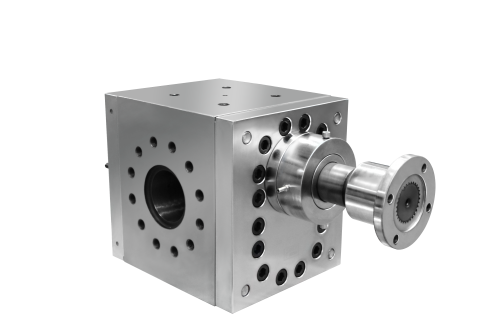 Batte efficient thermoplastic extrusion pump is suitable for which industries?
  Batte efficient thermoplastic extrusion pump is my company independent research and development production, the machine uses single-axis, in the form of a ribbon of three in an efficient, rapid mixing of materials, lower screw with motion by the agitator shaft so that the larger the range of the inner and outer helical ribbon flip materials, spiral motion with the material to both sides, with the outer spiral inward movement of the material from both sides, so that the material back and forth mixing, another part of the material being spiral belt driven, axially radial movement, thus forming convection cycle. The motion of the stirring, the material in a relatively short period of time to get rapid and uniform mixing.
  Batte thermoplastic extrusion pump material is divided into: ordinary carbon steel quality stainless steel titanium-nickel alloy plateau new material.
  thermoplastic extrusion pump in the plastics industry, smooth operation, reliable quality, low noise, long life, easy installation, and a variety of pump-type structure, versatile, multi-purpose facility using the device.
  With perfect quality to build evergreen brand:www.thermoplastextrusionpump.com

Relative Articles:

@2015 Batte Machinery Zhengzhou Co.,Ltd. All rights reserved. 
sales@battemachinery.com
Batte is a professional manufacturer and exporter of
Screen Changer
、
melt pump
and
loss in weight feeder
.