Fax:+86 371-67992755
Tel: +86 371-67991755
Sales direct: +86 15838331071
E-mail:sales@battemachinery.com
https://www.thermoplastextrusionpump.com
24h services
cast film extrusion die
Cast film extrusion mold: film cast die effective width of up to 8000mm, manually adjust the flexible die lip, single-channel, multi-channel coextrusion compound cast film die, its characteristics, supporting the corresponding extruder The following application design PP.PE.EVA cast film, CPP.CPE.PVDC, EAA containing EVH and PA barrier film, commonly used in food packaging, a variety of specifications, types of stationery film, sanitary products film, adhesive film, Food film.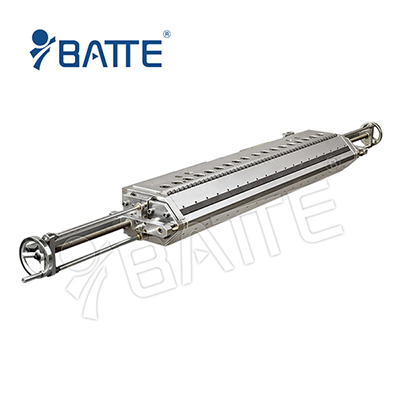 We specialize in the production of plastic extrusion sheet mold, sheet die, cast etrusion film die, lamination die, wavy tile die, glazed tile die, hollow lattice die and its matching screen changer, distributor, Melt metering pumps and other products companies have the international advanced level of production equipment and product testing equipment, and summed up a unique set of experience, the company developed a high precision molds, long life, short cycle, the price is reasonable, courteous service, deep Praised by domestic and foreign customers.

Relative Articles:

@2015 Batte Machinery Zhengzhou Co.,Ltd. All rights reserved. 
sales@battemachinery.com
Batte is a professional manufacturer and exporter of
Screen Changer
、
melt pump
and
loss in weight feeder
.