Fax:+86 371-67992755
Tel: +86 371-67991755
Sales direct: +86 15838331071
E-mail:sales@battemachinery.com
https://www.thermoplastextrusionpump.com
24h services
thermoplastic extrusion pumps
Batte manufactures gear pumps, filtration systems, and pelletizers for plastic, chemical, petrochemical, and food industries. It provides pump systems, including chemical and industrial pumps, elastomer extrusion pumps, thermoplast extrusion pumps, polymer production pumps, extrusion control systems, thermoplastic extrusion dies and feed blocks, and auxiliaries; automatic pelletizing systems, such as underwater strand pelletizing systems, dry cut strand pelletizing systems, belt conveyor pelletizing systems, dry cut strand pelletizing systems, underwater pelletizing systems, and drop pelletizing systems; filtration systems, including large area filtration systems.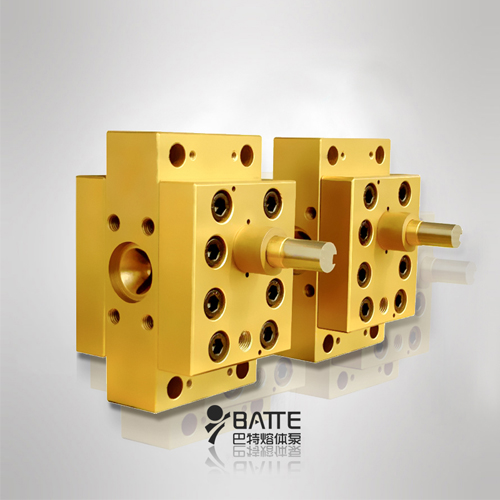 Many plastic resin manufacturers sell both virgin and recycled goods made from extruded scrap that has been re-melted and returned to pellet form. These companies often purchase excess stock from production runs, obsolete parts, or unused resins for re-pelleting. This type of recycling can be a cost-effective and valuable method of eliminating industrial plastic waste.
In lieu of recycling, virgin thermoplastic extrusion pumps resins can be purchased with laboratory certifications of purity, and standard technical grades are also available for general use. In addition, biodegradable plastics are increasingly prevalent, especially in blow-molded bottle production.


Relative Articles:
◆Benefits of plastic extrusion pumps
◆Application of melt pump in extruding produ
◆What are the benefits of plastic extrusion
◆Polymer thermoplast extrusion pump
◆Melt gear pumps for thermoplastic materials
◆Thermoplastic precision melt extrusion pump

@2015 Batte Machinery Zhengzhou Co.,Ltd. All rights reserved. 
sales@battemachinery.com
Batte is a professional manufacturer and exporter of
Screen Changer
、
melt pump
and
loss in weight feeder
.