Fax:+86 371-67992755
Tel: +86 371-67991755
Sales direct: +86 15838331071
E-mail:sales@battemachinery.com
https://www.thermoplastextrusionpump.com
24h services
The advantage of using standard thermoplastic extrusion pump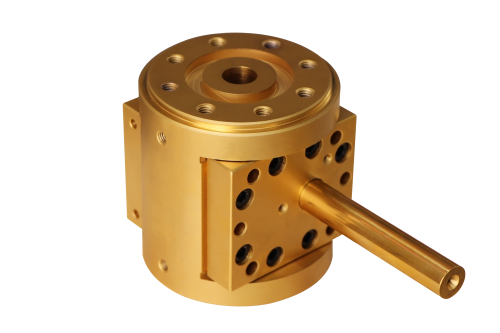 The advantage of using standard thermoplastic extrusion pump Batte of:
  2015 Chinese National Day holiday has been quietly in the past seven days, today is October 15, 2015, to work, located in Henan Province, Zhengzhou City High-tech Zone of the weather is cloudy to overcast, a little bit small wind ,, sitting Battethermoplastic extrusion pump company I feel pretty good mood, said so much, in order to allow you to buy our products at ease, comfortable, do not worry, below, to see what are the advantages of the company's thermoplastic extrusion pump products, is not it?
  * Improve volume stability
  * Control molten material quality
  * Standard thermoplastic extrusion pump to increase production
  * Reduce the use of raw materials
  * Eliminate Shock and vibration screw
  * Simplify operation and startup
  * Extend the life of extruder
  * Reduce operating costs
  Note: It is standard, other specifications can produce. Indeed pump and drive power to be with viscosity, pressure changes and other factors change. For more information on thermoplastic extrusion pump, please contact me.

Relative Articles:

@2015 Batte Machinery Zhengzhou Co.,Ltd. All rights reserved. 
sales@battemachinery.com
Batte is a professional manufacturer and exporter of
Screen Changer
、
melt pump
and
loss in weight feeder
.