Fax:+86 371-67992755
Tel: +86 371-67991755
Sales direct: +86 15838331071
E-mail:sales@battemachinery.com
http://www.thermoplastextrusionpump.com
24h services
Plastic thermoplastic extrusion pump
recycling plastic extrusion products. About 36% of these are plastic extruders, 1% a... PP PE PET pellet production line/SJ150 single screw extrusion.
Plastic thermoplastic extrusion pump is mainly used in conjunction with extruders or kneaders. It reduces the natural pulsation and irregular conveyance, particularly in single-screw extruders, added to which, the build up of pressure in the gear pump is more efficient in comparison to the extruder. Because of this, less energy or heat is transferred into the polymer and the product is conveyed in a gentle manner. The Plastic thermoplastic extrusion pump is indispensable for the manufacture of precision films or micro granulate.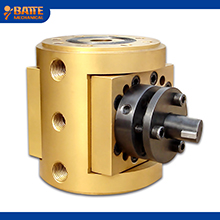 Technical Parameters:
Origin: China (mainland) Zhengzhou City, Henan Province
Brand: Batte
Sealing form : oil seals, mechanical seals
Application: suitable for PET, PBT, PA, PC, PS, SAN, ABS, HIPS, PP, PE, POM and other process
Model: ZB-B, ZB-C, ZB-D, ZB-E, ZB-F, ZB-G, ZB-H, ZB-K, ZB-R, ZB-U, ZB-W, ZB-X

Relative Articles:
◆China Thermoplastic Extrusion pump Machines
◆thermoplastic extrusion pumps
◆Thermoplastic extrusion process
◆2017 Thermoplastic Extrusion Pumps Industry
◆Plastic Gear Pump Manufacturers
◆thermoplastic extrusion pump molding method

@2015 Batte Machinery Zhengzhou Co.,Ltd. All rights reserved. 
sales@battemachinery.com
Batte is a professional manufacturer and exporter of
Screen Changer
、
melt pump
and
loss in weight feeder
.